---
ABOUT THE EVENT
On 16th-18th September 2016, Pro-Bio Liga together with project partners (CEPTA, IGO and TVE) and other partners (URGENCI, Ekumenická akademie and Czech Technology platform on organic agriculture) organised the 3rd European CSA meeting in Ostrava, Czech Republic to bring together activists, farmers, consumers, academics with interest to a topic of Community Supported Agriculture.
The aim of the event was to identify a shared vision for food distribution systems committed to Food Sovereignty in Europe, to define future thematic focuses and to strenghten the organizational structure of the European CSA network with special interest to the Central and Eastern European perspective.
The goals for this 3rd meeting was
---
Dul Hlubina, Vítkovická 3369, Ostrava
---
Friday 16.9.
HARVESTING

13:30-14:00
Opening session : Folklore farming songs and CSA Story telling

14:00-15:00
Structure of European Movement (Morgane Iserte and Jocelyn Parot, URGENCI)
CSA Research Group Report (Peter Volz, Agronauten)
European CSA Training programme (Zsofia Perényi, TVE)
Poster gallery preparation
Creative Craft Zone

15:00-15:15 Coffee break

15:15 – 16:30
CSA networks experience sharing (Gaelle Bigler, URGENCI)
Communication within the European CSA movement (Nicolas Cressot, GASAP)
Farmer to farmer session (Danijel Balaban, Tranzicijska Pula)
Free slot for self-organized workshop by the participants

16:30-17:00 Coffe break

17:00-18:00 Poster gallery tour

18:00-20:00 Dinner

20:00-22:00 CSA Movie festival

Saturday 17.9.
RECIPE SHARING

9:00-9:30  Mystica Session (Stephan Pabst, ATTAC Austria)

9:30-10:45 European CSA declaration process (Morgane Iserte, URGENCI)

Creative Craft Zone
10:45-11:00 Coffee break

11:00 – 12:15
Structuring EU network (Morgane Iserte, URGENCI)
CSA and Access to Land (Peter Volz, Agronauten)
Computer tools for CSA (Jan Valeška, AMPI)
Free slot for self-organized workshop by the participants

12:15-13:30 Lunch

13:30 – 15:00
Advocacy for CSA and other emmerging alternative food systems (Judith Hitchman, URGENCI)
Food Sovereingnty for Refugees (Gaelle Bigler, Jenny Gkiougki, URGENCI)
Informal training on CSA (Zsofia Perényi, TVE)
Free slot for self-organized workshop by the participants

15:00-15:15 Coffee break

15:15 – 16:30
Financing CSA groups and network: Urgenci + CSA network (Jocelyn Parot, URGENCI)
Agroecology - political (Judith Hitchman, URGENCI)
PGS meets CSA (Zsofia Perényi, TVE)

16:30-17:00 Snack

17:00-22:00
March to the City / Event with the dinner and fun downton

Sunday 18.9.
COOKING AND EATING

9:00-9:30  Mystica : Seeds' Mandala (Alena Malíková, AMPI)

9:30-10:45
Reports of Working Groups (Jocelyn Parot, URGENCI)
Message to Nyeleni European Food Sovereignty Forum (Judith Hitchman, URGENCI)

10:45-11:00 Coffee break

11:00 – 12:15
Collective Mentoring (Tina Wintersteiger, Gaelle Bigler)
Project Factory Session (Zsofia Perényi, TVE)
Research of CSA and related topics (Vratislava Janovská, CooLand)
Free slot for self-organized workshop by the participants

12:15-13:30
Follow-up: What will we do next (Jocelyn Parot, URGENCI)

13:30-14:00 
Seed swap
Love and peas, hugs and good bye
The programme and other important information for the participants can be downloaded in a pdf file
here.
---
The event is happenning within the Be part of CSA! project which is implemented with financial support from the European Commission. The content of this document is limited to the author's view, the Commission cannot be held responsible for the information presented.
The event is co-funded by International Visegrad Fund.

This event is organised with the financial assistance of the European Union. The content is the sole responsibility of Ecumenical academy and can under no circumstances be regarded as reflecting the position of the European Union.
Other partners organizing the event within the Visegrad fund project are
CEPTA
,
IGO
and
TVE
.
---
INTERNATIONAL ORGANIZER
Jocelyn Parot, URGENCI
jocelyn.parot@urgenci.net
twitter: @Urgenci1
tel: +33 6 87 04 49 30
LOCAL ORGANIZER
Jan Valeška, PRO-BIO LIGA
honza@biospotrebitel.cz
skype: biospotrebitel.cz
tel.: +420 774 683 833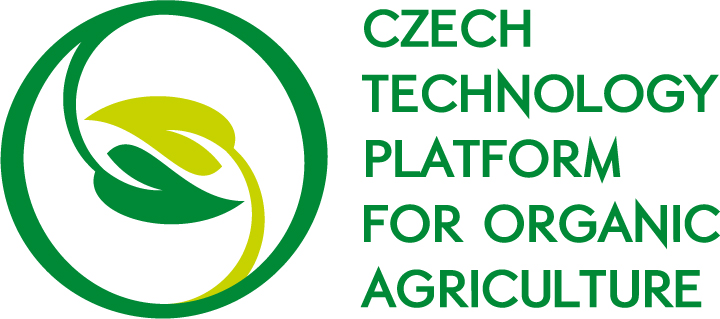 The event is supported and co-organized also by Ecumenical academy and Czech technology platform on organic agriculture.
Danijel Balaban
A part time web designer and a full time farmer running a 0.5ha organic farm in the Mediterranean region of Istria. We grow a wide variety of vegetables which come up to 30 varieties per year. Our distribution model is based on community supported agriculture which means that our customers are sharing the risks and rewards of harvest by paying in advance for a share in production. That way offers us stability to freely focus on growing great food for the community. Aside from farming I am part of the Urgenci delegation and active in the current European csa charter writing group/researchers group. I also keep an eye on the technical workings of Urgenci's website.
Gaëlle Bigler
is an active member of a CSA and she has helped organize an Organic Market in her region. She is a member of the French speaking steering committee for the network of CSAs in Switzerland. She is involved in a transnational and transdisciplinary Research project in University of Bern. Gaëlle takes part in different Urgenci working groups, including the European declaration writing team and the team of researchers. She is a member of the steering committee for the CSA European Meeting in September 2016 in Ostrava, Czech Republic, and is in charge of Communication.
Jenny Gkiougki
is a Food Sovereignty activist and a social entrepreneurship consultant who returned to Greece during the time of crisis. She is a member of the activist group 'Neighbourhoods In Action' holding one seat at the local government council of Thessaloniki. In 2011 she co-organized the first Greek Symposium on FS, and in 2014 the Permaculture Caravan. Currently, she is one of the founding members of Agro-Polis: The Hellenic Network for Agroecology, Food Sovereignty and Access To Land. She is a strong believer in the CSA model as a way out of the crisis and she works for the dissemination of this idea.
Judith Hitchman
is Irish, and is based mainly in France. She has 45 years international experience in interpersonal communication training and management, specializing in managing cultural differences within international networks of sustainable local development as well as the World Social Forum process. In recent years she has focused on working as a food sovereignty activist, and is currently president of Urgenci, the global Community Supported Agriculture network, a social movement that now represents over 1.5 million people. She has held the mandate as Consumer Constituency representative in the Civil Society Mechanism of the UN Committee for World Food Security and Nutrition. She is also one of the two Board Members for Europe in the intercontinental Social and Solidarity Economy network (RIPESS).
Morgane Iserte
Urgenci's network facilitator since 2010. She previously worked as project manager for a civil society movements funder (Charles Léopold Mayer Foundation, 2002-2005) on solidarity economy and fight against poverty and as an expert on knowledge-sharing activities especially with the and the grassroots. Since 2008, she's part of an AMAP in Marseille where she discovered the wonderful world of organic carrots and CSA activism.
Vratislava Janovská
is an University teacher who is interested in the topic of access to and land grabbing. She has founded NGO CooLand where landscape experts, ecologists and activists try to raise awareness about rural landscape and all the contexts. One mean of this is also the CSA CooLand where Vratislava is one of the main coordinators.
Tereza Jursová
is a teacher of visual art and environmental topics for schools, families and public, an organizer and trainer of CSA seminars and workshops for PRO-BIO LIGA and AMPI, an co-farmer on CSA farm KomPot. Motto: "It's more important to dig a buried crow out the soil than sending petitions to the president." Kundera The Unbearable Lightness of Being.
Alena Malíková
Farming advisor and an administrator of organic farmer´s regional union. Is interested in farming and landscape in all different contexts. Is employed in research organization Bioinstitut where she coordinates projects on environmental impacts of organic farming. She sees CSA, urban gardening, food sovereignty as a way to collectively work with land and soil and at the same time preserve water, old varieties of crops, animals and create relationships between people who farm and those who eat
Stephan Pabst and Tina Wintersteiger
Both are members of the coordinating team of the informal CSA network in Austria. Stephan works as a land worker and did research on CSA in his thesis and in the CSA research group. Tina is an architect, focusing on ecological self-build projects and working in the overlapping field of food and living (construction of rooftop gardens, root cellars, clay ovens etc.). Both are activists in the Nyéléni movement for food sovereignty.
Jocelyn Parot
has been working 4 years already as the General Secretary of Urgenci. Urgenci with its allies has been instrumental in offering a solid frame for face-to-face, farmers to-farmers and consumers' meetings around the globe. The most extensive exchange programs have been led in Europe: during the past 4 years, 55 missions and information tours have taken place in 16 different countries. CSA stakeholders have been offered the opportunity to travel abroad to share their experience.
Zsofia Perényi
International project coordinator and expert at TVE (Tudatos Vasarlok Kozhasznu Egyesulete, Association of Conscious Consumers) since 2009, Zsofi has an extensive experience in environmental education programmes and is in charge of developing the CSA project in Hungary. Graduated as agricultural environmental management engineer, she's an active Board member of the European Network on CSA and Distribution Systems for Food Sovereignty since 2012 and of the Hungarian Food Sovereignty Network (2011). www.tve.hu
Anna Plošková
Anna is local CSA coordinator. She first got into touch with the idea of CSA while studying at Masaryk University, Brno then at Universitat Autonoma de Barcelona where she was part of CSA group. When she got back to her hometown - Ostrava - it was clear that a CSA group there is needed as well. It all became real thanks to many happy coincidences. This is a short version of the story how group that supports Šelongovi, our farmers, started.
Jan Valeška
CSA and food sovereignty activist, member of numerous NGOs and founder of two community market gardens is nearly ten years struggling to give enable people to form their own food system whether they want the dominant one based on war technology, destruction, dependency and fight or the one based on respect, support, life, solidarity and cooperation.
Markéta Vinkelhoferová a Karolína Silná
Fair trade and dignified living conditions are important for us. Therefore we work for NGO Ecumenical Academy that deals with sustainable development of global South and also Europe. We try to seek and spread ways to solve problems of today's worlds. Among those belong Fair trade, solidarity economy or food sovereignty. We also focus on the climate change and its impact on agriculture. Excepting theory and education we also go practical and we have established our own CSA group within our NGO.
Peter Volz
is working for the small research organization "Agronauten" in Freiburg, Germany. In his work he deals with all sorts of questions related to food and farming culture. He studied social sciences and environmental governance and is member of the European network "access to land" and the European CSA research group.